As the industry-leading HVAC company in Texas, Total HVAC Houston has seen it all when it comes time to do HVAC maintenance. In our 20 years plus of work in this business, we've worked on all makes and models, and we've discovered just how essential HVAC maintenance is to keep your heating and cooling equipment functioning correctly. It's often after something goes wrong that homeowners realize that they should have taken care of this all-important task, but by then, it's too late.
We're one of the few HVAC companies in Houston that also does air conditioning installations and furnace installations, and we've put in hundreds, if not thousands of these systems over the years. We're always so pleased to see the happiness in our client's faces, likely because of the 100% satisfaction guarantees and warranties that we include with everything we sell and install. One client that we served recently is one of those stories that we've seen far too often.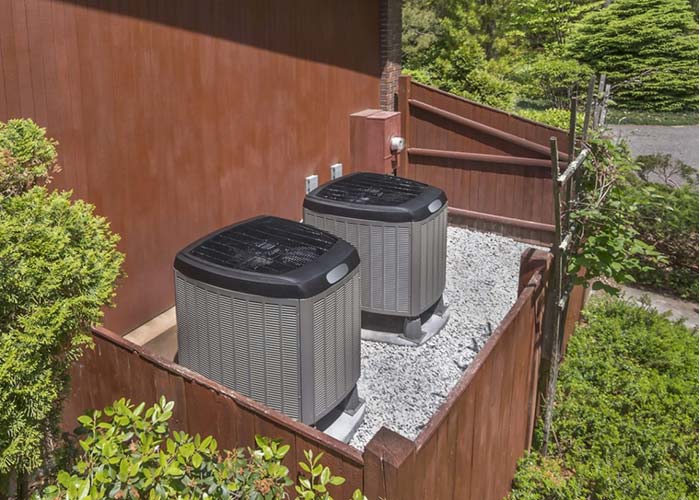 After getting a call to do an emergency air conditioning repair, we arrived at the home just a half-hour later. We don't like to leave our customers waiting, especially when it comes to their comfort and safety. In the Texas heat, it doesn't take long for homes to reach dangerously high temperatures, and this elderly gentleman informed us it was already approaching 90 degrees in his house.
Our licensed and certified HVAC contractor instantly started doing his inspection of the equipment and discovered that it had never gone through any type of HVAC maintenance since it was installed years prior. The older man that lived in the home wasn't aware that HVAC maintenance was required, because he was raised during a time that air conditioners didn't exist.
We weren't about to take advantage of our customer, so we waived the initial $45 service call fee, did the air conditioner repair that was required, and then completed an entire HVAC maintenance service at a 10% discount that we offer to all of our senior citizen clients.
Thankfully, the air conditioner repair that was needed was minor and rather inexpensive, and the man couldn't have been more thankful that his house was already cooling down before we left. We were sure to have him schedule his HVAC maintenance for both his heating and cooling equipment within the next few months so that he didn't end up with the same problem again!